Lana Suran
**02.05.16 The show is still on for tonight. The roads should be clear by seven. It will be a cozy  night for a lovely concert**
SWEA Boston and the SCC proudly present the 2015 Sigrid Paskells Scholarship award winner, pianist Lana Suran, in her first concert back in the United States after completing a European tour. Suran's performance will also celebrate the two year anniversary of the installation of our Steinway B.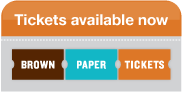 About Lana Suran
Lana Anikina Suran (b.1992) gave her first public performance at the age of five and is most recently the winner of the 2015 Paskéll Prize for Performing Arts given by SWEA International. She has performed in Alice Tully Hall, Scandinavia House, Steinway Hall, Steinert Hall, Symphony Hall and Jordan Hall in the U.S, Royal Danish Theater in Copenhagen, Concert Noble in Brussels, Chateau du Lac in Brussels, Teatro Petruzelli and Santuario di Nostra Signora della Rovere in Italy, Wiener Saal and Mozarteum in Salzburg, Salle Cortot in Paris, Grand Hall of Tbilisi Conservatory and all major concert halls in Sweden.
She won the first Steinway Competition in Sweden at the age of eight and received  first prize in all major Swedish competitions before turning sixteen, this includes First prize in Peter Jablonski Competition, Swedish Young Soloist and Berlindske Tidendes competition in Copenhagen, Silver medal at the 17th Young Musician International Competition "Citta di Barletta" and Bronze medal at the Giovanni Talenti International Competition in Italy. During the Summer of 2014, Lana was invited to give a solo recital at Helsingborg Piano Festival in Sweden side by side with pianists Marc André-Hamelin, Haochen Zhang and Peter Jablonski.
She has worked and collaborated with Artists such as, Dmitri Bashkirov, Paul Biss, Aquilles Delle-Vigne, Vladimir Feltsman, Robert Hamilton, Jiri Hlinka, Philip Kawin, Kodály String Quartet, Lang-Lang, Laurence Lesser, Meng-Chieh Liu, Hans Leygraf, Jerome Lowenthal, Maxim Mogilevsky, Alexandre Moutouzkine, Svetlana Navasardian, Haesun Paik, Susan Starr, Peter Takaczs, Per Tengstrand, Jan Wijn, Frank Wibaut, Oxana Yablonskaya and Benjamin Zander.
She is currently studying with Professor Alexander Korsantia at New England Conservatory of Music in Boston.
This program was made possible by a grant from the Barbro Osher Pro Suecia Foundation.
Thanks to our co-sponsor
Program: 
J.S Bach – Prelude and Fugue in
b flat minor, WTC book I
van Beethoven –
Sonata op.10 no.3 in D Major
Presto
Largo e mesto
Menuetto: Allegro
Rondo: Allegro
-intermission (10/15min)-
Schumann – Fantasie op.17 in C Major
Durchaus fantastisch und leidenschaftlich vorzutragen; Im Legenden-Ton
Mäßig. Durchaus energisch
Langsam getragen. Durchweg leise zu halten.